Injection Mold Release & Cleaner Accessories
Home / Injection Mold Release & Cleaner Accessories / Magnet for Freedom Unit Spray Head (No. 43200M)
Magnet for Freedom Unit Spray Head (No. 43200M)
Set of two magnets for Freedom Unit Spray Head
Lets you position spray heads exactly where you need them
NOTICE TO PURCHASER: User shall determine suitability of product for his intended use and assumes all risk and liability in connection herewith.
Learn more about injection mold and cleaner accessories
Prices shown are for U.S. customers only. International customers, contact your local sales representative or Slide Products for pricing. Slide may share information with an authorized Slide distributor who, in the future, may offer local support.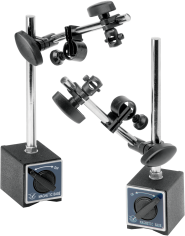 Order A Trial Sample Kit:
Our most popular products combined into kits so you can try before you buy. Or build your own sample kit by ordering up to 4 products of your choosing.
*Trial samples available only to qualified industrial users. One kit per order. Kit can not be ordered in combination with other samples.