HOME/NEWS/CASE HISTORIES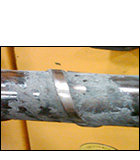 Two molders have found a purge process that brings their screw and barrel to a clean only seen after a tear down. And they do it in minutes, not the hours previously spent either running regrind...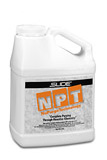 Slide technicians use NPT purging compound to help reduce a 24-hour purging process to just 35 minutes.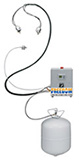 A troublesome mold was about to cost a molder the job. Slide technicians installed the Slide Freedom automatic Spray unit and helped molder save the job, and save money.
Slide Products, Inc. • PO Box 156 • 430 Wheeling Road • Wheeling, IL 60090
Toll Free 1-800-323-6433 • 1-847-541-7220 • Fax 1-800-756-7986 •
Email Slide Products
© 2019 Slide Products, Inc. All rights reserved.