How to Be Ready for an OSHA Inspection
By Dave Malter, President, Malter Associates, Inc.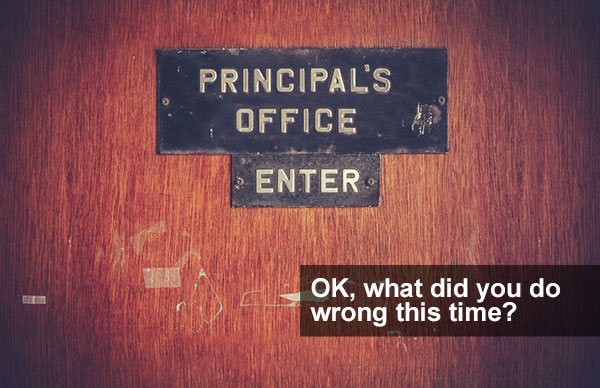 OSHA compliance is something that is expected from everyone every day. Will you and your workplace be ready when the inspector comes to your door?
Let's explore three key issues of OSHA inspections:
1) Why?
Reasons why an OSHA inspection could occur at your facility.
2) What?
Programs and documents OSHA inspectors will ask to examine when they arrive at your workplace.
3) How?
Things that you can do to effectively manage the inspection process.
OSHA Inspections will occur as the result of:
1. Imminent Danger
2. Employee fatality
3. Employee multiple inpatient hospitalization
4. Employee complaint
5. Agency referral (e.g., fire department)
6. Targeted Inspections (due to elevated DART and DAFWII Rates), or
7. National Emphasis Program (e.g., explosive dusts)
An Imminent Danger is a workplace hazard that puts you at immediate risk of death or serious physical harm
It may be a safety hazard such as an unstable trench or exposed electrical wire that could cause a serious or fatal accident immediately under present conditions;
It also may be a health hazard such as toxic substances or dangerous fumes, dusts, or gases that could cause death or irreversible physical harm, shorten life, or reduce physical or mental performance.
An employee or referral complaint is often the cause of an OSHA inspection. At least one of the following eight criteria must be met for OSHA to conduct an on-site inspection based on an employee or referral complaint:
A written, signed complaint by a current employee or employee representative with enough detail to enable OSHA to determine that a violation or danger likely exists that threatens physical harm or that an imminent danger exists;
An allegation that physical harm has occurred as a result of the hazard and that it still exists;
A report of an imminent danger;
A complaint about a company in an industry covered by one of OSHA's local or national emphasis programs or a hazard targeted by one of these programs;
Inadequate response from an employer who has received information on the hazard through a phone/fax investigation;
A complaint against an employer with a past history of egregious, willful or failure-to-abate OSHA citations within the past three years;
Referral from a whistle blower investigator; or
Complaint at a facility scheduled for or already undergoing an OSHA inspection.
Sometimes OSHA sends a letter to you instead of conducting an on-site inspection. If that happens, you will receive a letter from OSHA identifying allegations of violations of one or more OSHA regulations. Generally, OSHA is requesting that the location manager respond to the facts surrounding these allegations within fifteen working days. Failure to do so may result in an inspection of the facility.
What?
When OSHA arrives at your door, after they present their identification to you they will conduct an opening conference. After the Opening Conference, OSHA Inspectors will generally:
Examine your OSHA-required records;
Walk through your facility;
Review your operations;
Talk to your employees;
Conduct tests (e.g., air, noise); and
Determine compliance with OSHA regulations and OSH Act.
Key inspection areas often include:
Topic

Documents

• Work Related Injuries and Illnesses

• OSHA 275, 275A, 301

• Current, plus past 5 YR

• Training

• Emergency Management

• Evacuation Plans

• Response Plans

• Emergency Drills

• Training

• Hazard Communication

• Written Program

• MSDS/SDS

• Contractors

• Training

• Personal Protective Equipment

• Hazard Assessments

• Selection

• Training

• Lockout and Tagout

• Machine Specific Lockout Procedures

• Periodic Inspections

• Contractors

• Training

• Electrical Safety

• Electrical Safe Work Practices (plus 70E)

• Training

• Powered Industrial Trucks

• Classroom Training

• Driver's Evaluations

• Post-Accident/Near Miss/Observation
Follow-up Training

• Modification/Rerating Certifications

• Vehicle Inspection Records

• Respiratory Protection

• Air Sampling Results

• Appendix D

• Medical Evaluations

• Respirator Selection

• Fit Tests

• Periodic Observations/ Inspections

• Training

• Noise and Hearing Conservation

• Noise Sampling Results

• Engineering/Administrative Controls

• Audiometric Testing

• Hearing Protector Selection

• STS Management

• Training

• Machine Guarding and Power Press Safety

• Operator, Maintenance, and
Supervisor Training

• Lockout Procedures

• Lockout By-Pass Procedures

• Set-up (e.g., Die Setting) Procedures

• Machine Safeguard Inspections

• Cranes and Slings

• Frequent Crane Inspections

• Periodic Crane Inspections

• Periodic Sling Inspections

• Modification/Rerating Certifications

• Training
How?
You must be proactive to minimize the potential impacts of an OSHA inspection. Ask yourself a few simple questions:
Are you aware of any issues that might trigger an investigation?
How are you handling employee concerns? Are there any unresolved issues?
Have all inspection reports and recommendations, been fully addressed?
Do you know the compliance and accident history of your site?
Are your accident prevention and compliance programs up to date?
When you receive an inspection, Rule #1 is cooperation. It is a good policy to cooperate fully with federal and state OSHA personnel and to permit them to conduct proper investigations within the scope of their authority. They are usually there for a legal purpose and your cooperation will generally make the process easier for both parties. But, this is your facility and there is a lot that you can influence during the process.
Do's and Don'ts
Arrival: Be prepared to manage the process

Who is the first one to greet the inspector? Does that person know what to do?
Inspector's carry federal or state identification. You have a right to verify who they are. You can call the nearest OSHA office to verify that the inspector is who he/she says he/she is.
OSHA can inspect whenever employees are at work. Are you prepared for an inspection during any hours that you do business?

Opening Conference

If the inspection is the result of a complaint, you should ask for and retain a copy.
Ask the inspector about the scope of the inspection. If it is of limited scope, keep the focus on those areas alone. Remember, inspectors can expand the scope based upon what they see or learn when they are in your workplace.
Employee participation is a standard part of any OSHA inspection. Be prepared for allowing an employee representative to participate in the inspection process.
Cameras are a standard tool carried by inspectors. If you have trade secret areas where the collection of photographs is a concern, identify those to the inspector and request that they be labeled as trade secret. Inspectors sometimes will collect video footage. Similar rules apply to video footage.
Air and noise samples may be collected. You may want to have third party side by side data collected when this is done by OSHA. You can also ask for OSHA to share their results with you.
Keep good notes on what is requested by the inspector and what you provide to him or her. Keep copies of all documents that you provide.

Program/Record Review

Inspectors will often start their inspection with a review of your workplace injury and illness records, also known as the OSHA 300 Log, 300A Annual Summary and the 301 Supplemental Injury Report forms.
ext they will focus on the other records that you must keep for OSHA compliance, such as your written programs for Hazard Communication, Lockout and Tagout and Personal Protective Equipment.
Other records that they could ask for include (Material) Safety Data Sheets, safety training, air and noise sampling, inspections or equipment and work observations to monitor employee compliance with required safe work practices.
Keep good notes on what is requested by the inspector and what you provide to him or her. Keep copies of all documents that you provide.

Walk around inspection

When the inspector walks around your facility, you should identify the safety equipment that they must wear and you should expect that they comply with those requirements.
Inspectors are not permitted to interrupt the production process unless they identify an imminent danger. They should work with you to obtain what they need to see and learn.
Inspectors will often ask to interview employees at work. A reasonable amount of cooperation is expected from both sides to arrange the time around the needs of the facility.
Correcting things as they are identified by the inspector can create a positive spin. Be careful not to go too far and to change things that you are uncertain about. Sometimes the inspector is not correct in their identification of a hazard or a method of correction.

Closing Conference

When the inspection has been completed, the inspector will start a closing conference. Listen to what he/she says.
Take good notes.
Offer clarifications where the inspector does not have the right information. Do not argue, but you can offer corrections or clarifications.
Sometimes the inspection will be completed and the inspector will advise you that there will be no issues or potential violations of the OSHA regulations. This recently happened to a client of ours.
Where the inspector identifies potential violations, discuss the corrections that you have already made. Make no admissions as to agreeing with any of the violations. Wait until you see the actual citation.

Citations and Penalties

If you receive citations, they will arrive by certified mail.
You must respond back to OSHA within 15 government working days if you are going to challenge the citations.
If you choose to challenge the citations make sure that you have professional assistance to help you receive the best result. Some of the things that OSHA finds and identifies as citations can be successfully challenged.

Preparation is the key to reducing the impacts of any inspection. You can minimize work related injuries and illnesses and be prepared for any inspection at your facility if you develop and implement good programs and procedures for accident prevention and compliance. Once you do, be sure to implement your own quality control of the process. Check your workplace and the work that is done by your employees and contractors. Make corrections where needed. If an inspection occurs, you will be ready.

Dave Malter is President of Malter Associates, Inc. He has been a health and safety professional for more than 35 years. He has served as a Compliance Officer for the Occupational Safety and Health Administration (OSHA), as an Industrial Hygienist for the US Department of Energy, as the Industrial Hygiene Manager for the Santa Fe Railway Company and as the Director, Health, Safety and Transportation for Waste Management, Inc. He is a Certified Industrial Hygienist, Certified Safety Professional, Licensed Industrial Hygienist, Registered Occupational Hygienist and a Certified Professional Environmental (Health and Safety) Auditor in Health and Safety. Mr. Malter performs mock-OSHA inspections to prepare clients for OSHA inspections, provides assistance when inspections occur and helps clients develop the processes to enhance the processes for accident prevention and compliance. He can be reached at (214) 973-5500 or at dmalter@malterassociates.com.

GET EXPERT ADVICE ON INJECTION MOLD RELEASES, MOLD CLEANERS, RUST PREVENTIVES, EJECTOR PIN GREASE AND PURGING COMPOUNDS