January 25th, 2021
Custom Molder Saves 50 Pounds of Resin Per Purge
Color changes always mean a period of downtime for injection molders, but when you're using the wrong purging compound your downtime is almost certainly longer than it should be.
At Slide, our products are designed to do more than just get the job done right – they're designed to get the job done quickly and easily so you can spend more time molding and less time purging, cleaning and maintaining your machines and molds. If you are spending more than 30 minutes on a purge, you should reconsider your choice of purging compound.
Here's an example of how Slide's experts helped one custom injection molder cut downtime in half by switching to Slide's high-quality Econo-Purge for color changes that include switching from black to white.

The molder specializes in custom injection molding of products from housewares to automobile parts – a range that requires frequent color changes. On the day of our demonstration, our Slide Factory expert was onsite to offer guidance and technical assistance as the mold techs were switching from black PC PET to white ABS. It was a process that typically required at least an hour of downtime and 60 pounds of resin to complete using a competitor's product.
Purging Compound Lets Molder Go from Black to White in 30 Minutes
Slide's expert helped oversee the process as 10 pounds of Slide Econo-Purge purging compound was used to make the switch from the black PC PET to white ABS. After 20 minutes, the purge patty was almost clear and the white ABS was run through. After 10 minutes the purge patty was white and ready to add the orange colorant needed for the next run – a complete purge in 30 minutes and the mold was ready to begin making parts again.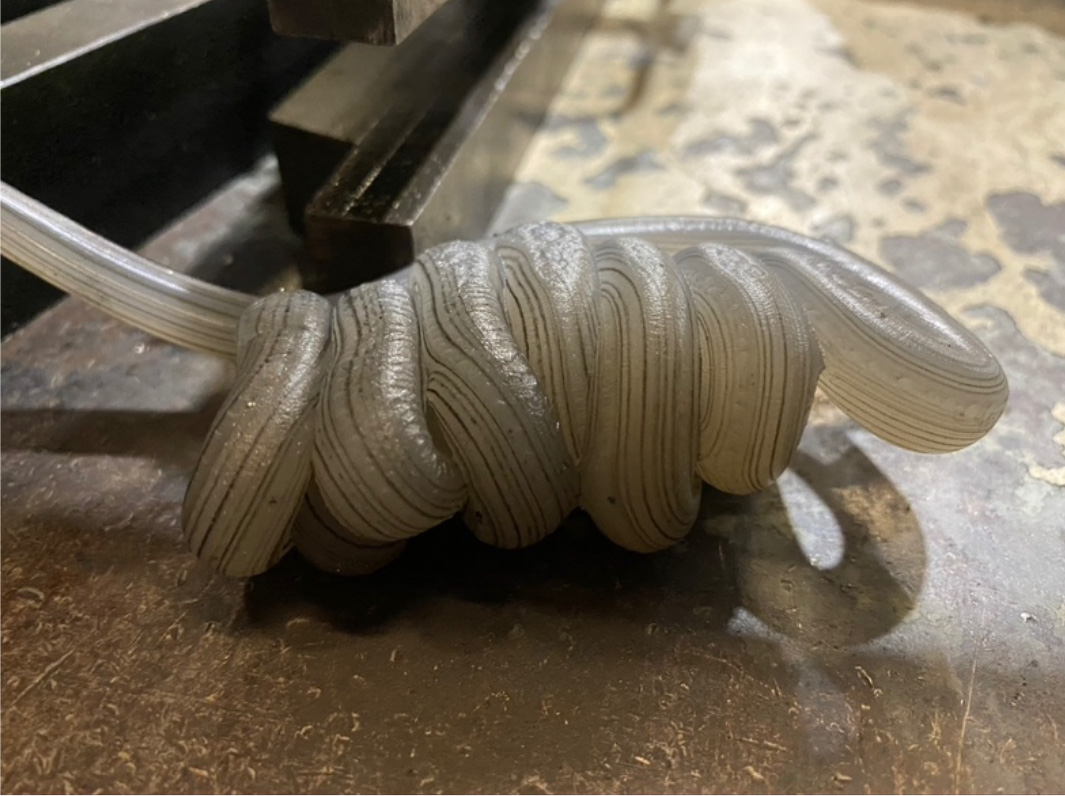 The result was an average savings of $47.20 per purge, an additional production of 30-40 parts created during the time saved, and 50 pounds of resin saved in a process that took only half as long and required no temperature or parameter changes. At Slide, that's the kind of math we built a business around. You can too.
It gets better: With a purge like this occurring up to four or five times a day, that adds up to as much as 2 ½ hours of extra production time daily for the molder – along with hundreds of pounds of resin that can be turned into product instead of being scrapped. Following our demonstration, the molder made the easy decision to switch to Econo-Purge for purging the barrels and screws for resin and color changes.
What could you do with the time and effort saved by a reliable and easy-to-use purging compound that cuts purging time from hours to minutes? Use our purging cost calculator to determine what your savings could be. You can also try a free sample of our products and arrange for Slide technical support for purge trials. We are available for phone, Zoom or even in-person consultations and demos. Click on the link below to schedule a purge consultation with our experts.