July 25th, 2023
Recently we have seen a number of qualified articles regarding an extended slump in U.S. manufacturing activity over the past eight months. The ISM (Institute for Supply Management) manufacturing index – also known as the PMI (purchasing managers' index) – is a monthly key indicator of economic movement based on surveys at over 300 industrial firms.
Reports show that business growth declined to ±46 in June, representing continued contraction that is generally applied to any reading under 50. There is mixed sentiment from experts as to the second half of 2023 and when a surge may occur. Concerns about recession, labor turnover/costs, supply and demand pressures are just some of the main factors that have fueled notable pessimism.
Long Term Solutions for Domestic Growth
According to Forbes, Barron's and other sources, there are a number of things that can be done to get U.S. manufacturing back on track:
Investment in elite technologies
Incentivizing reshoring of processes in high-value industries
Examples of prominent companies that are reshoring include Walmart, GE Appliance Park, Zentech and Hummbardton Forge
Reconsider traditional modes of production and concentrate on modernization
Take advantage of governmental policies and incentives for domestic production (tax breaks and tariffs)
Increase consumer demand for native products
Invest in existing U.S.A. manufacturers who are innovators and strive to improve current procedures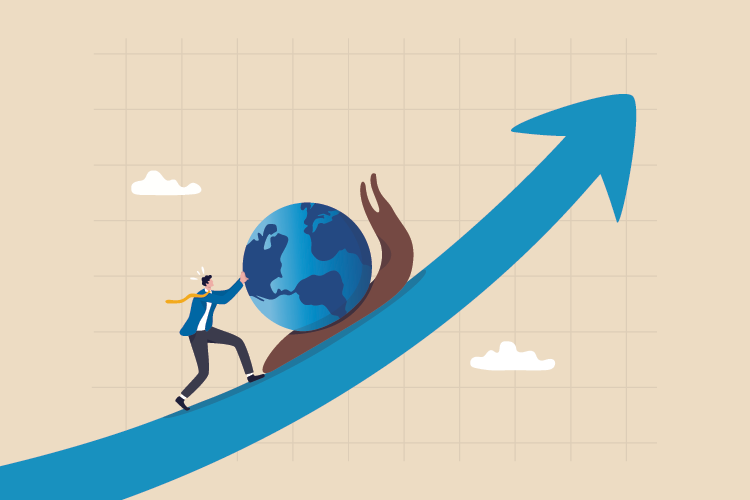 Effect on the Plastics Industry
So far, the U.S. plastics industry has fared well even in the face of these enormous headwinds, with an expected growth of 2.5% per year between now and 2027. Globally, the numbers are higher including a compound annual growth rate (CAGR) of 4.2% likely. Several pertinent dynamics are driving this potential rise, including:
Increasing demand for plastics in packaging, automotive, construction, medical and electronics
Plastics recycling across applicable industries – encouraging sustainability and the "circular economy"
More focus on bioplastics and a solid trend toward reduction of plastics waste
Smart plastics that can change their properties based on external forces such as light or temperature
Development of new and groundbreaking applications such as 3D printing (known as additive manufacturing) and nanotechnology (working with materials on a microscopic scale) which are expected to revolutionize the industry through greater precision and customization
Continue to change along with emerging opportunities and inclinations
The biggest challenges continue to be:
Environmental concerns and regulatory pressure regarding plastic waste
Raw material price fluctuations including natural gas, crude oil, cellulose, coal and salt
A push toward more sustainable materials such as paper, aluminum and glass
Supply chain disruptions – although greatly improved since the pandemic – are still a concern
Action versus Reaction
With all things considered, how do we as a firm in the plastics industry, cope with surviving or thriving through difficult times when facing these types of prevailing unstable impacts?
If you're experiencing a slowdown or cash flow issues, carefully consider all options for cost cutting before you take any action – in other words, don't just "react".
Position your company to prepare to springboard ahead when things inevitably do come back around.
Don't worry about circumstances you can't control but continue to do the best at what you do each day.
Seek any possible creative means to take advantage of a negative situation or bad decisions made by your competitors.
Invest in yourself to be prepared to move ahead of the competition when your customers are ready or willing.
Michael Muth, President & Sales Manager of Slide Products in Wheeling, Illinois, keeps a realistic yet optimistic view on the subject: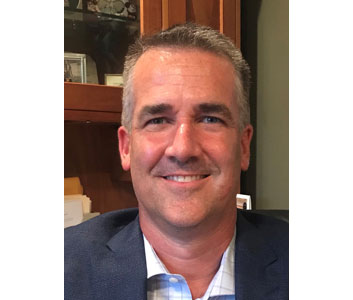 "Despite the negative sentiment being displayed from the overall U.S. manufacturing segment, Slide Products continues to see strength and growth opportunities within the domestic mold making and plastic fabrication segments. While we find anecdotal evidence in the auto industry that some production has been delayed until the new EV model work is released this fall, our customers are generally busy and able to produce parts. Slide's factory experts are out there pounding the streets and seeing customers nearly every day, by sharing the 100+ years of industry knowledge our team has amassed, and helping our customers implement best practices that are often beneficial to improving their processing efficiencies."
Mr. Muth also notes that Slide recently celebrated its 70th anniversary dedicated to the plastics injection molding industry and has consistently found creative ways to weather financial storms, re-invest in technology/innovation and high-level staffing many times over the decades.