September 15th, 2021
The following case study is based on Slide's master distributor, Heat Tech, and their strong partnership working with purging expert Juan Grino to assess and resolve a customer issue on-site.
We all know time is money. However, that saying takes on a unique meaning in the molding industry where manufacturers need to be able to quickly and efficiently wrap up production on one product, clear resin from lines, and start the next run. Any disruption to the purging cycle means wasting time and manpower, resulting in cost increases and loss of profitability.
Slide's factory representatives know both the industry and our complete product line, so they can assist you with any concerns facing your shop's production. We'll even come out to your location with some of our products and run real-time experiments to assess and help solve your problems! Here's an example of one of our recent successes.
An automobile parts manufacturer in southern USA was losing valuable time and money while changing purge cycles when they could not find a product to successfully clean the barrel, screw and nozzle between runs.


Problem: The unique combination of POM and metal, required for the parts he was manufacturing, would not purge successfully. This abrasive substance was getting stuck behind the check ring causing a potentially dangerous situation. Some of the purging compounds they tried allowed the temperature to fluctuate too much and the POM started to form formaldehyde gas, which is a toxic substance. Other purging compounds became so clogged inside the barrel that this caused the material to blow back up the throat of the machine – thus dangerous for staff and time-consuming to resolve. Valuable production hours were wasted as machines were forced to shut down, cooled and disassembled to manually remove the POM combination prior to their next run.
Ultimately the customer spoke to our distributor, Heat Tech in Acworth, GA, who then called their Slide partner, Juan Grino, and explained the problem at hand. Juan has over 30 years of experience in the plastics industry and a passion for helping end users improve their production process. He reviewed all the specifications of both the materials and the machine, grabbed some Slide products that would be pertinent for the matter, and flew down south to offer his assistance.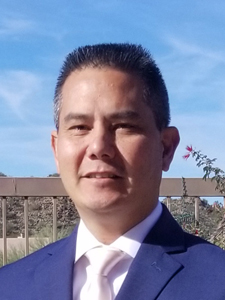 Juan thought that Slide's Purge-Atory could be an effective solution. Typical purge products just push a stiffer material through the barrel, scrubbing the sides as they go. Purge-Atory was developed specifically to chemically break down the polymer, and formulated with a resin carrier that works at the same temperature of the previously processed material. This would eliminate the risk of formaldehyde formation and successfully decompose the polymer being used.
The experiment was a resounding success. The Purge-Atory not only safely and effectively cleaned the barrel and all of its parts, but the entire process took about 15 minutes! This saved our new customer hours of time after each of their future runs.
Juan's knowledge and passion for the molding industry are a great asset for Slide. "I get a lot of satisfaction in being able to assist a customer with a specific problem, especially one for which Slide has a solution. In this case, we were able to replicate and diagnose the issue and the company is enjoying less downtime, lower overall costs and subsequently more production and profit."
If you are experiencing purging problems, big or small, let Slide be your guide today! Our representatives bring their decades of experience to help solve your manufacturing issues. We offer free trial samples of our products and would be happy to consult with you on individual requirements and applications. You can contact us on our website, through a local distributor, or by phone at 1-800-323-6433.