September 19th, 2023
In early 2022 the Slide Sales Team coordinated to discuss customer inquiries, which led to some best practices solutions on various topics. Our marketing team subsequently packaged the resulting documents and put all of it together in a portable packet. Now Slide factory representatives bring this information on-site to utilize during Top Tier Service visits. Slide is encouraging everyone to take advantage of this invaluable tool.
Earlier this summer, Kyle Bryant, a Slide distributor with RS Hughes, asked Jeff Lewis to come out for on-site training with Logoplaste. Together, they held classroom and workbench instructional sessions with staff to help optimize their work on the line.
Classroom time with Jeff starts by listening. Top Tier Service doesn't include a prepared 3-hour PowerPoint presentation. The customer provides feedback about what procedures are currently in place and in this way he can garnish vital details, access where there is room for improvement and offer an effective alternative.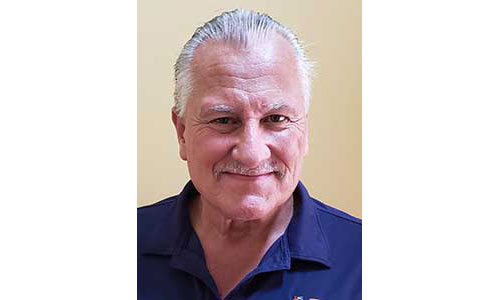 Jeff explains, "I sell more products reactively. Something is wrong and often I get called in to fix it after the issue has already occurred. These meetings are really meant to find proactive answers to keep problems from happening in the first place."
Once Slide's expert has a solid understanding of the current plant protocols, he hands out the Best Practices packet and starts to review it with the group. By knowing what they are already doing, he can tailor each phase to their unique circumstances. Discussions involving individual aspects of pertinent standards often lead to questions about what techs are experiencing daily. This gives Jeff the opportunity to develop customized resolutions.
This company specializes in injection molding, being most well-known for their profiles. Profiles are different sized tubes that are placed into blow molds where they can be formed into anything from a water bottle to a larger container for laundry detergent. In this case they were having an issue with what they call "orange peel" (vapor fumes given off by plastic form a film on the mold itself). This residue is usually not visible on steel molds and by the time it is discovered, it may have compromised the product, often after having run thousands of parts.
The following week Kyle and Jeff returned to Logoplaste for additional training, this time at the press, Jeff's favorite type of training. Once on the floor, he observes the crew in action and looks for areas of improvement. Next, he can ascertain how the previous class dialog could be carefully implemented at the bench. These tutorials were spent in the tool room with Jeff demonstrating all necessary steps to clean the molds successfully. He was then able to bring some related products out to demonstrate just how the Slide substitutions keep the "orange peel" at bay. It was great to have Kyle present since he could point out underperforming products that Slide does not sell as well as make suggestions for refinement.
Jeff was able to truly highlight a process for sustaining older molds that might not be in the best condition. It's impossible to correct all the matters in just one sitting. Spending extra time cleaning and conditioning the molds in each cycle, however, will translate into small rectifications that ensure the mold is put back into production better than before. This prolongs the life of the mold and saves, in some cases, millions of dollars.
A combination of NEXGEN Mold Cleaner, IPA Isopropyl Alcohol Mold Cleaner and White Rhino Rust Preventive was used during this site visit because of the high volume of food-approved formulations being created. NEXGEN is the ideal choice for removing resin deposits and was purely developed using citrus/vegetable products. Following up with IPA assures a clean metal surface when the mold is activated again. If it is going into storage, Jeff recommends White Rhino to inhibit any rust from forming during down time. All three Slide products are now on every press, safeguarding equipment at Logoplaste.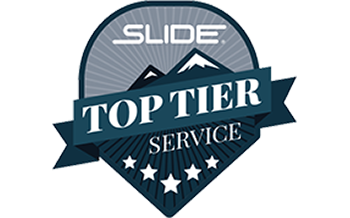 If you're ready to inject cost-saving processes into your workflow, you can request an appointment for our Best Practices Training today! If you don't have the need for us to come on-site, you can still receive our Best Practices Documents here. A Slide factory representative is always available to provide recommendations to help with product selection and we offer a variety of product samples so you can try before you buy.