February 7th, 2023
2022 brought many advancements to plastic molding: new trends and technology reshaped processes, while growing demands shifted priorities across the industry. With a more-automated, more-sustainable approach, molding operations continued to evolve to meet the increasing needs of our ever-changing world.
Here at Slide, we kept our customers in mind as we worked hard to adjust to many of these changes. Our high-quality solutions continued to optimize cycle times and maximize molding performance no matter the challenges. When reflecting on this past year, here's what we found most noteworthy.
Green Standards
2022 brought about a stronger focus on sustainable materials and practices throughout every aspect of this vital industry. From using recycled materials, bioplastics, and other green options, to making manufacturing methods less wasteful, injection molding attained commendable, next level eco-friendly status.
A steady commitment to this viable initiative not only helps to protect the environment, but it also appeals to consumers who are becoming more conscious of the impact each purchasing decision could have on planet earth. By intentionally thinking through every step involved, we were able to make this shift without limiting any part of the business

Prioritizing Custom Solutions
With the advent of 3D printing and other cutting-edge technologies, it is now possible to create extremely complex and intricate designs with an impressive degree of precision. This allowed manufacturers to produce products that were previously impossible to make using traditional molding methods.
With a surge in requests for flexible, cost-effective products, custom goods have become a go-to solution. Able to stand out from their competitors, companies have taken advantage of this call during 2022, and will continue to seek advances in this area.
Medical Tube Market Topped $11 Billion
The high-growth market of medical tubing continued to boom last year. A critical necessity for plastic goods within healthcare caused it to reach $11.86 billion dollars and it's predicted to be $17 billion by the end of the decade. These tubes are used in applications such as catheter components, fluid and gas delivery systems and breathing equipment, among many others.
As a continued response for covid, the demand for medical equipment has risen tremendously. To respond, recent developments have allowed medical-grade tubing to become more prevalent than ever before. The plastic molding industry has continued to provide a low-cost resolution that has made a positive impact on the medical field.

Effects of Inflation
Just like so many others, the plastic molding industry felt the effects of inflation this year in more ways than one. This misalignment of supply and demand that started with the pandemic continues to make products more costly and harder to attain.
The plastics industry worked hard to keep its low-price, high-quality solutions. We retained customer satisfaction as our top priority by working to reduce expenses without the need to increase prices. We also took advantage of recycled plastic in an innovative way to continue to combat this large economic issue.
Automated Injection Molding
Advanced injection automation software opened up fresh possibilities within the plastics business. Through the use of groundbreaking analytics, machine learning and even AI, many processes began to go automated. This reduced the need for certain labor and helped to streamline the entire molding process from beginning to end.
This trend is expected to continue as it allows for safer and more accurate performance. The consistency, precision and functionality that is enabled by automation is being taken advantage of in many industries. It's also a way to cut costs, thereby proving to be very beneficial in the long run.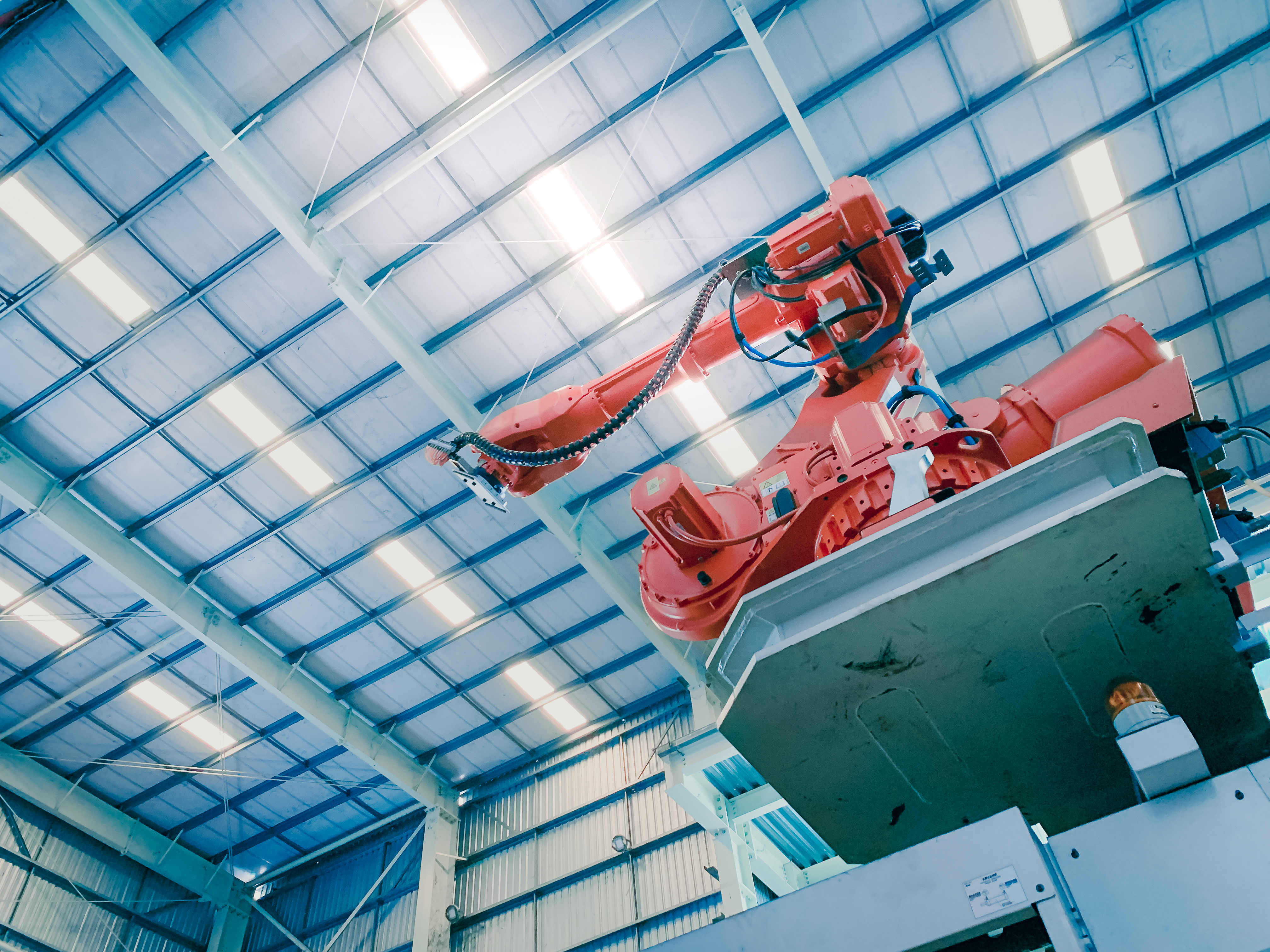 Overall, the plastic molding injection industry showed discernable growth in 2022 as demands significantly increased everywhere. With high-tech improvements and a focus on sustainability, at Slide we saw outstanding progress toward a better molding future. While it wasn't always easy, we want to thank our customers and distributors for working with us to finish out a very successful year.
We look forward to continuing this learning and growth into 2023!