October 19th, 2022
According to figures recently released from the Plastics Industry Association in Washington D.C. and Canadian Plastics, the sector has moved from the eighth to the sixth largest U.S. manufacturing market. This accounted for almost one million jobs and $468 billion in 2021.
Moreover, global growth over the next decade is expected to continue, and to be valued around $885 billion by the end of 2032, based on the average CAGR of 3.7%. Factors contributing to this trend include:
The packaging industry continues to grow as the most dominant consumer of primary plastics.
Automotive industry generates increased demands for lightweight and electric vehicles
Building and construction uses of PVC, HDPE and EPS* for insulation, windows/doors, pipes and floor coverings
Bioplastics has shown a significant rise in usage of synthetic material such as PE, PET, PTT, PA and PP*.
Electronics industry use of polycarbonate and ABS is escalating for its insulating properties and better scratch/impact resistance for items such as cell phone cases.
Food and beverage market realizes soaring requests for plastic containers, bottles and tableware.
Growing populations, urbanization and global growth in industrialization naturally require more use of plastic products.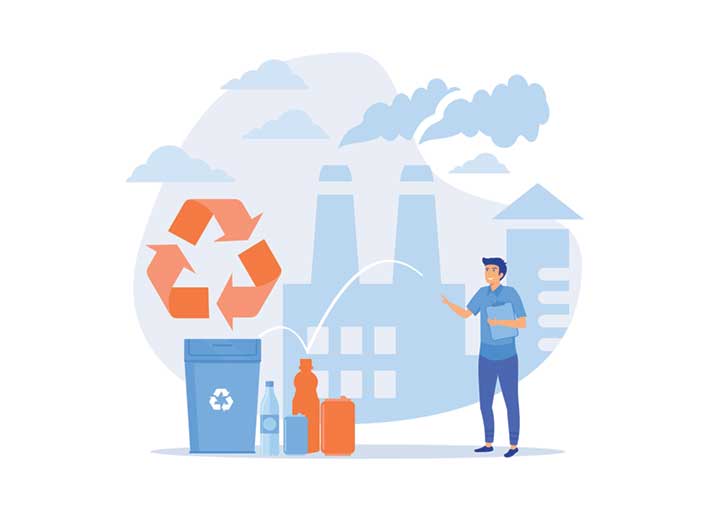 Despite all the chatter circulating around the evils of plastics, the advantages far surpass the problems. A recent study shows that the impact on our environment is four times less than alternative resources found in goods and packaging. (See The Surprising Environmental Benefits of Plastics short video.)
Because plastics are lighter and more durable than other materials such as glass, paper or aluminum, the amount of energy required for transport is greatly reduced. The air and hygiene barrier for foods and other perishables also cuts back significantly on wastes of these goods. Overall, they are resource-efficient with properties of corrosion resistance, thermal insulation, strength-to-weight ratio and ductility. The obvious key to protecting the environment must come from an increased ability to recycle items and proper disposal methods.
Aside from all the negative "bad rap", we clearly count on plastics in the 21st century for computers, medical technology advances, delivery of clean drinking water, cell phones – just to name a few examples.
The team at Slide Products applauds the tremendous growth in our industry, current and forecasted. We are poised to keep up with market demands as they intensify without any compromise to the quality or delivery of our products and services. We pledge to continue our environmental commitment when it comes to making every possible effort to protect the earth and shrink our carbon footprint.
*Abbreviations: PE – polyethylene; PET - polyethylene terephthalate; PTT - polytrimethylene terephthalate; PA – nylon; PP – polypropylene; PVC - polyvinyl chloride; HDPE – high density polyethylene; EPS – expanded polystyrene