January 11th, 2023
Sometimes revealing a simple little secret can help to maximize productivity and minimize expenses.
Most aerosol cans, including all that are manufactured by Slide, contain a small but important feature to help ensure that every bit of a product is released from a can. There is a small black mark near the top of the canister right under the spray tip. The spot corresponds to the direction at which the dip tube inside the can is pointed.
Rotate the spray tip to align with the black mark on the can top and tilt it slightly so that the mark faces downward. This will allow the enclosed liquid product to flow to the lowest point and subsequently be drawn up and out the nozzle head. The diagram helps to explain the makeup of an aerosol can and how it functions.
Share this fun fact with your associates in the plastic injection molding industry. And beyond that, anyone who uses aerosols – from spray paint, to hair spray, to room deodorizers and more. Let's make sure those cans are completely empty and we're not wasting any product!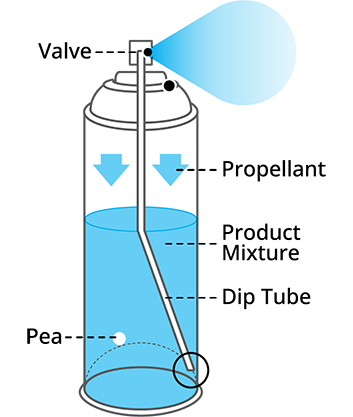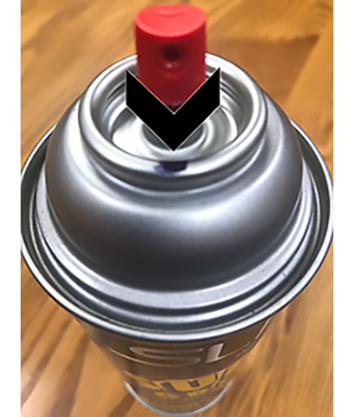 An important side note: Our SHARP (Slide Hazardous Aerosol Return Program) is another way to reduce disposal costs of your empty Slide cans and protect the environment at the same time.
The Slide team is always eager to hear cost-saving tips, fun facts and any other useful information pertinent to the injection molding or aerosol industries. Feel free to contact us with your input or comments.