February 18th, 2022
A critical part of any successful long-term molding program is mold maintenance, which improves both tool longevity and the quality of produced parts. Unfortunately, it is common among many molders to avoid maintenance until problems arise. This often ends up in costly repairs, increased downtimes and decreased production.
Mold maintenance does not have to be time consuming or expensive when using Slide's pre-saturated Mold Cleaner Wipes. These lightweight canisters provide sterile, lint-free clean cloths and come moistened with the ideal amount of cleaning solvent. Because they are not chlorinated, they make a superb replacement for other hazardous cleaning solutions.
We think you will find Slide's Mold Cleaner Wipes to be your preferred cleaning choice for:
General maintenance
All-purpose cleaning
Precision cleaning
Removing mold release, grease, and other unsanitary particles
Effectively removing rust
Preparing molds for either storage or production
Touch up cleanings while in production
And just like Slide's aerosol mold cleaners, these wipes leave no residue and evaporate quickly. Slide's Mold Cleaner Wipes are also better for the environment by reducing both solvent consumption and VOC emissions. You can make an even bigger positive environmental impact when ordering your wipes online to participate in Slide's One Tree Planted partnership.
See our wipes in action on our YouTube channel: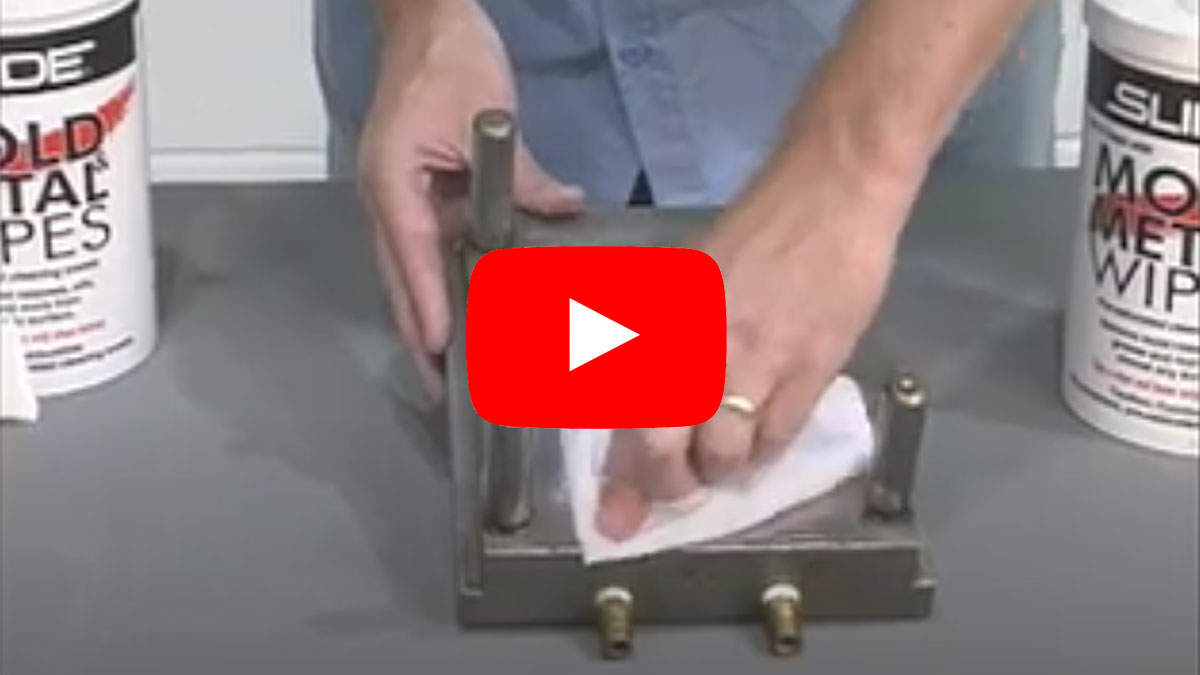 For more information and technical assistance for choosing and using any of Slide's products for your application, contact Slide Products for assistance and free samples.