Slide Was Started by Solving a Problem
It started in a garage.
Back in 1953, the founder of our company, Percy Harms, was selling flat stock steel to mold builders. Plastics and injection molding were still in their infancy and the number of products available to molders was quite limited.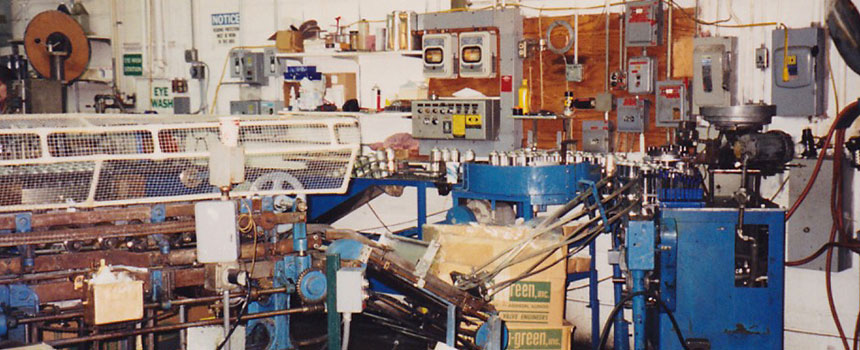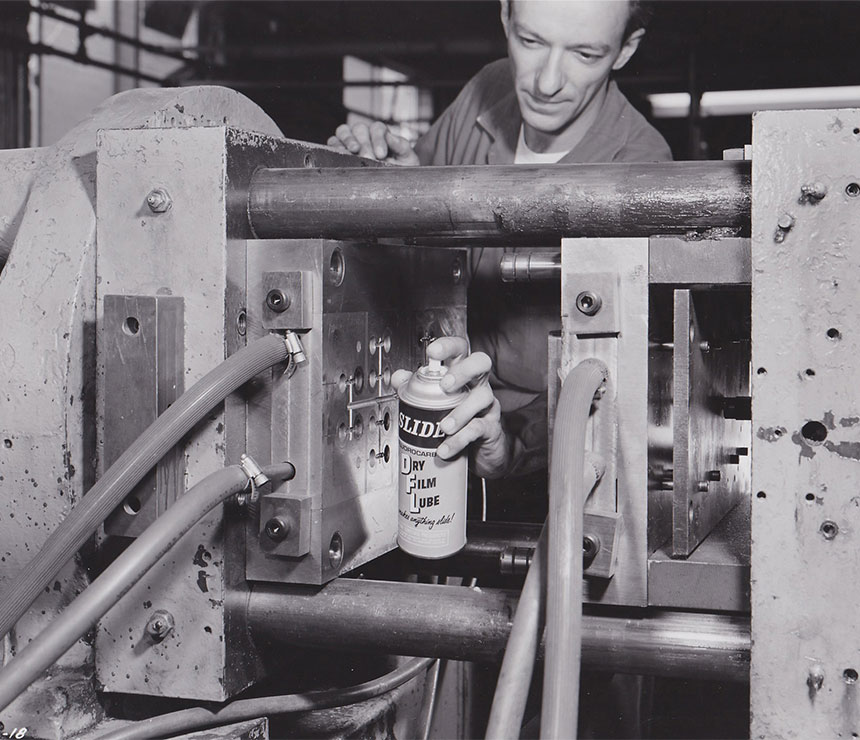 While working with the tool builders Percy got to know some of the injection molders. They complained to Percy that the plastic parts were constantly sticking in the molds, causing a decrease in productivity. At this same time Percy had a cousin who was working in the burgeoning aerosol industry. So Percy asked his cousin to put some silicone oil in a can for these molders to try. Hence the first Slide mold release was developed.
So while Percy continued to sell steel to the mold builders, he slowly built the aerosol company and eventually named it Percy Harms Corp. Percy's two sons, Jim and Henry joined the company 10 years later in 1963. Jan van der Graaf, a Chemist, also joined at this time and the base for the growing company was formed.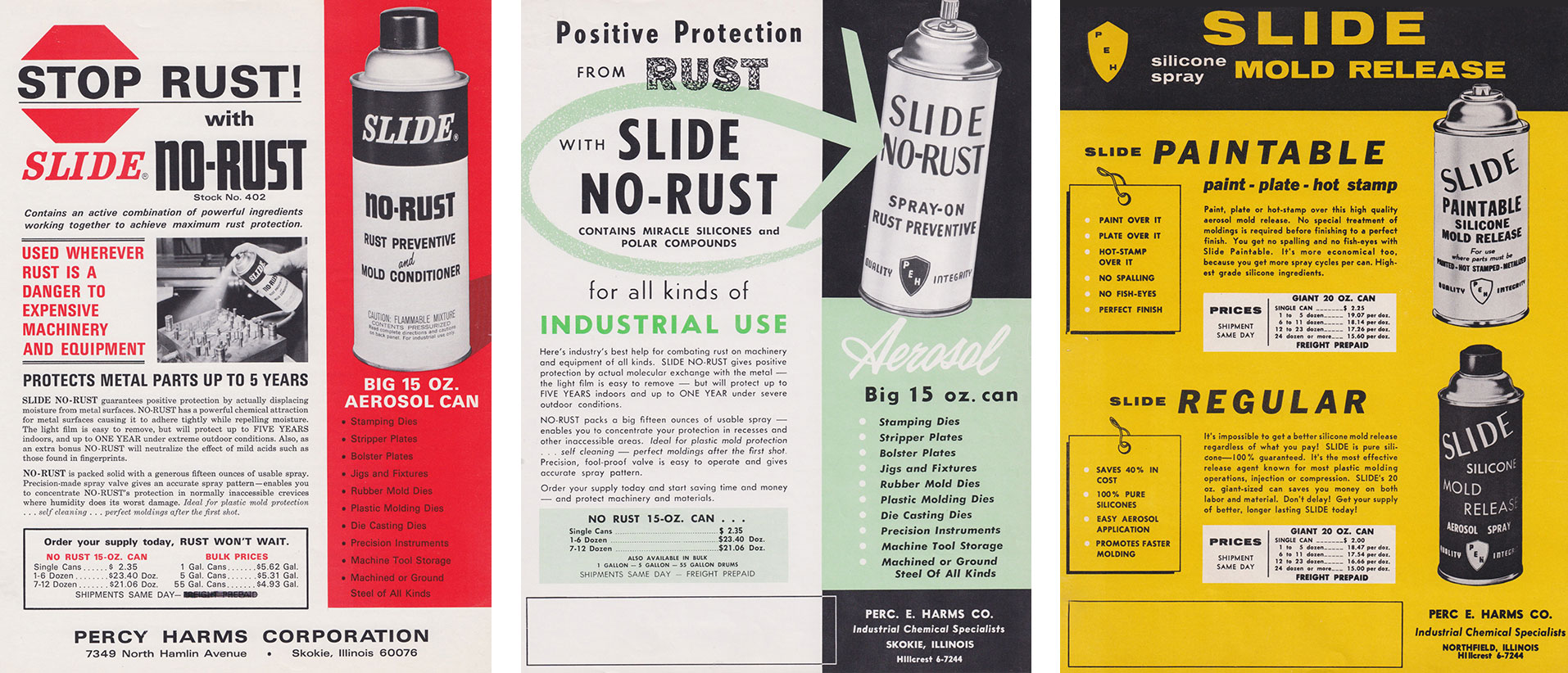 In 1974 the company relocated to its current location in Wheeling, IL and began producing all of the Slide products in-house. Throughout the years Percy Harms Corp. dabbled in many peripheral industries including leather, shoes, paint and many others. But the focus on plastic processors and tool builders was never lost. In 1993 the company name was officially changed to Slide Products. Even with the new name, the company's commitment to innovation and customer service has never changed. We remain focused on our products and customers. Every customer and each Slide distributor is partly responsible for the success that this company has enjoyed.
2023 marks the 70th Anniversary of Slide Products. As we prepared for this milestone, we found ourselves reminiscing on the past and put together a Slide Advertising Memorabilia blog post covering many of our prior advertising campaigns. Our tradition of service and excellence continues and we would like to thank all of our distributors and customers who have helped Slide reach this milestone.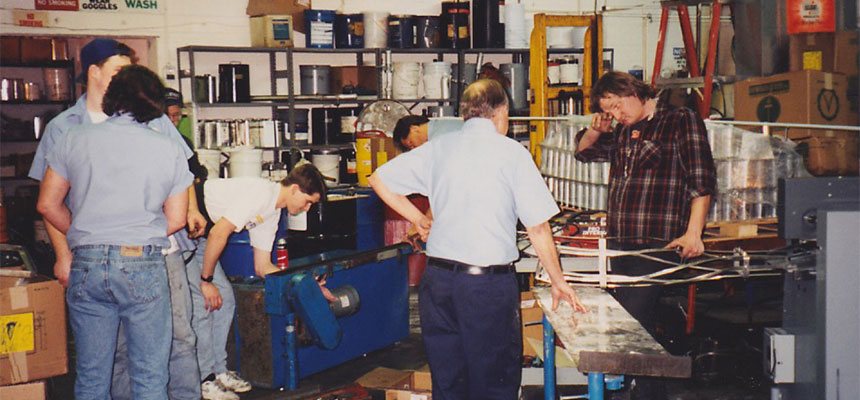 GET EXPERT ADVICE ON INJECTION MOLD RELEASES, MOLD CLEANERS, RUST PREVENTIVES, EJECTOR PIN GREASE AND PURGING COMPOUNDS